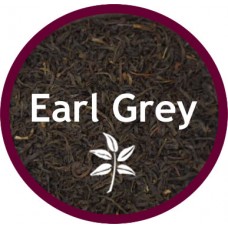 A blend of the finest Keemun, Darjeeling, Ceylon and Assam scented with the delicate aroma of the Bergamot fruit.
The leaf is large and well blended, giving a light and bright liquor with a beautifully fragrant liquor.
Brew with freshly drawn boiled water for 3-5 minutes.
INGREDIENTS
Black Tea, Natural Bergamot, Flavourings.
Available in 30g, 100g, 250g and 500g bags.
2-3g per serving